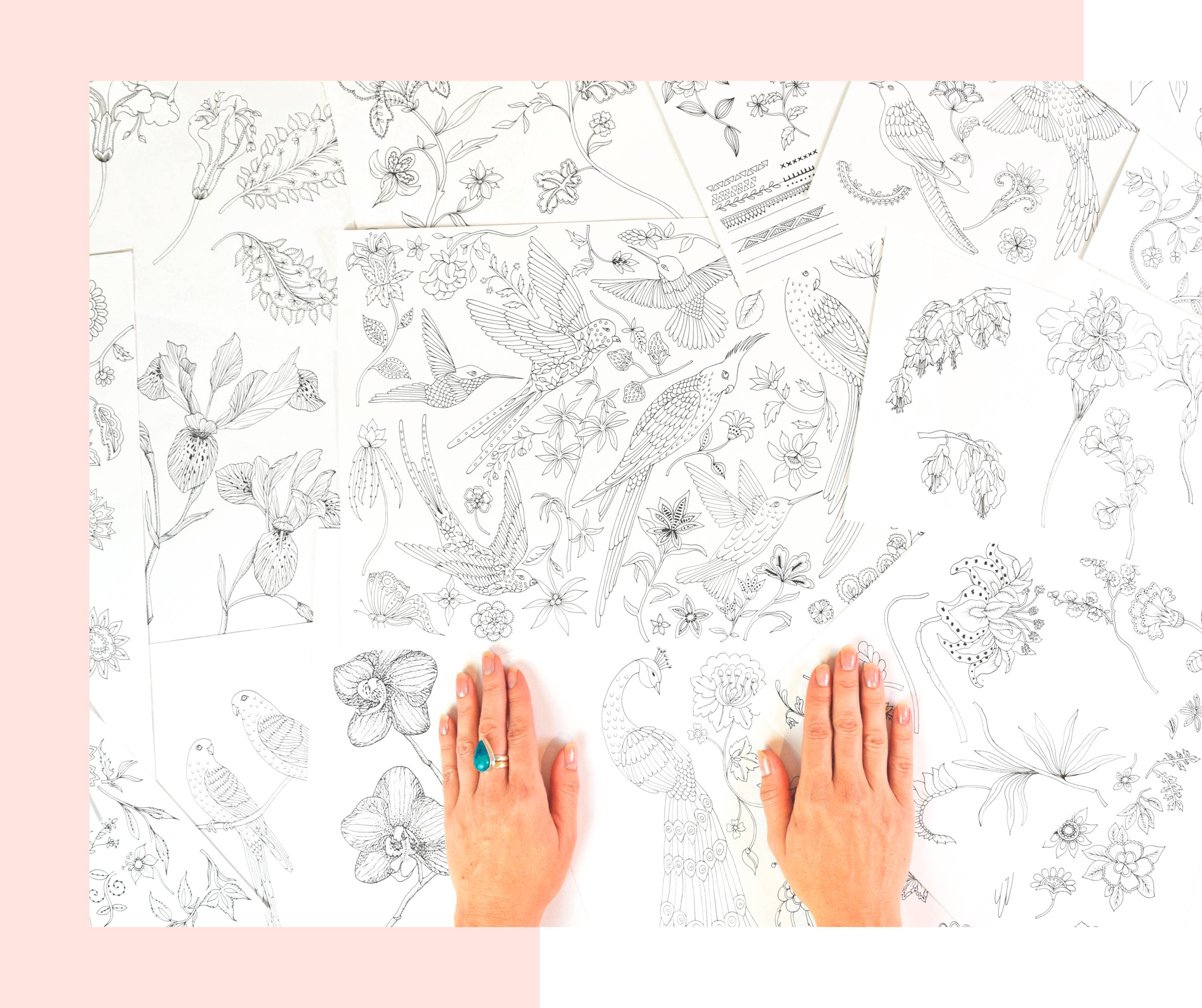 1.0 Surface Design & Custom Artwork
Inspired by your brief, and adding our sprinkle of creative flair we create original designs that meet your budget, timeline and concepts. Whether it be textile prints, illustrations, graphics or embellishments, we adopt an eagle eye approach to bringing you a design that is unique. Just like you and your brand.
Yardage prints | Placement prints | Embroidery and embellishment design | Illustrations | Hand-drawn design | Putting patterns into repeat | Colour separation | Digitising vintage textiles | File clean-up
2.0 Fashion Design
Designing fashion pieces that are on trend, and just as individual as your inspiration means that no two collections designed are ever the same. From conducting trend reports to understanding your market landscape, to sourcing unique fabrics, trims and embellishments to add the finishing touch, we design an expansive range of garments and soft accessories for women, children and men. 
Trend research report | Mood boards | Garment design | Adobe CAD illustrations with colours and patterns | Range plans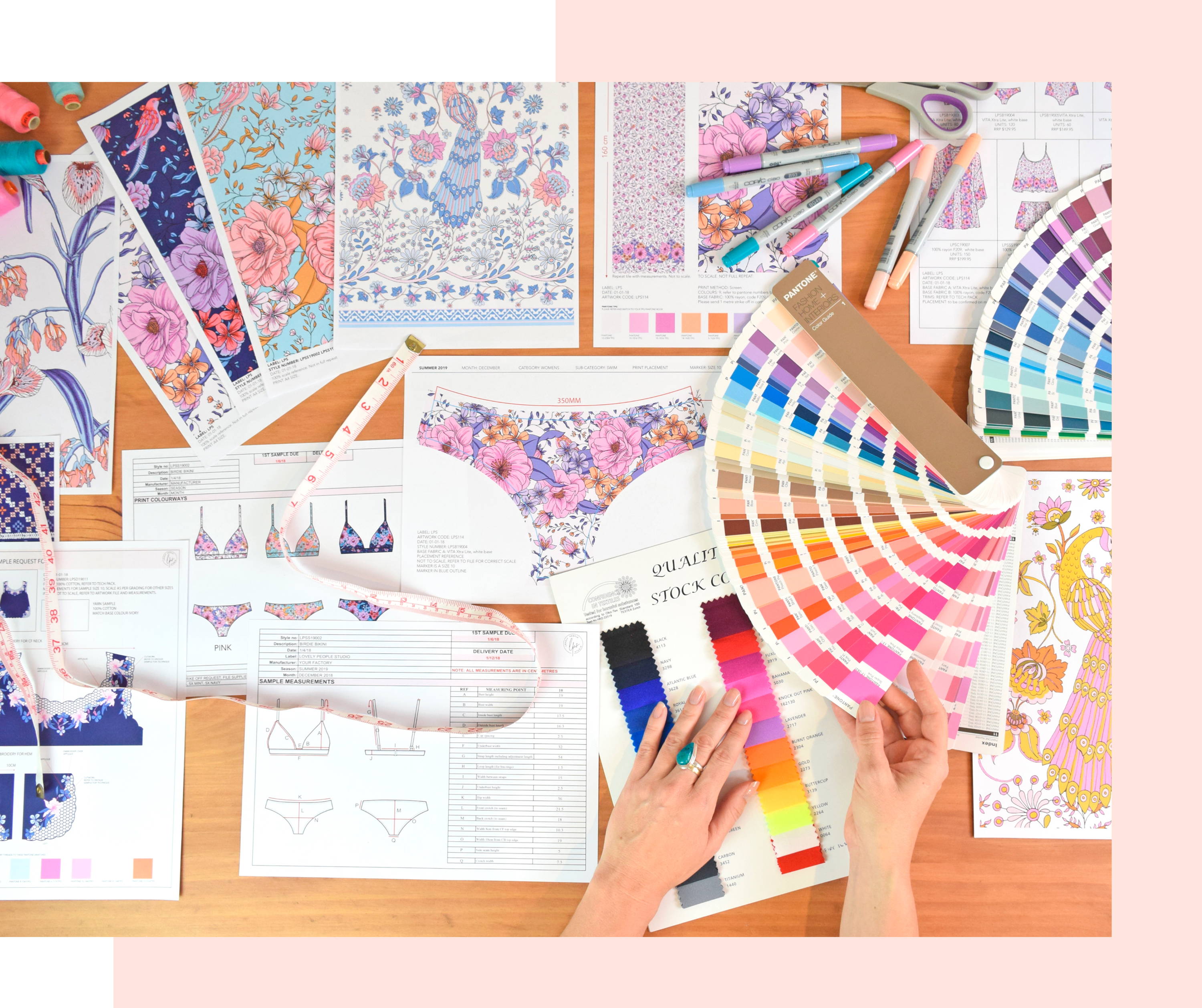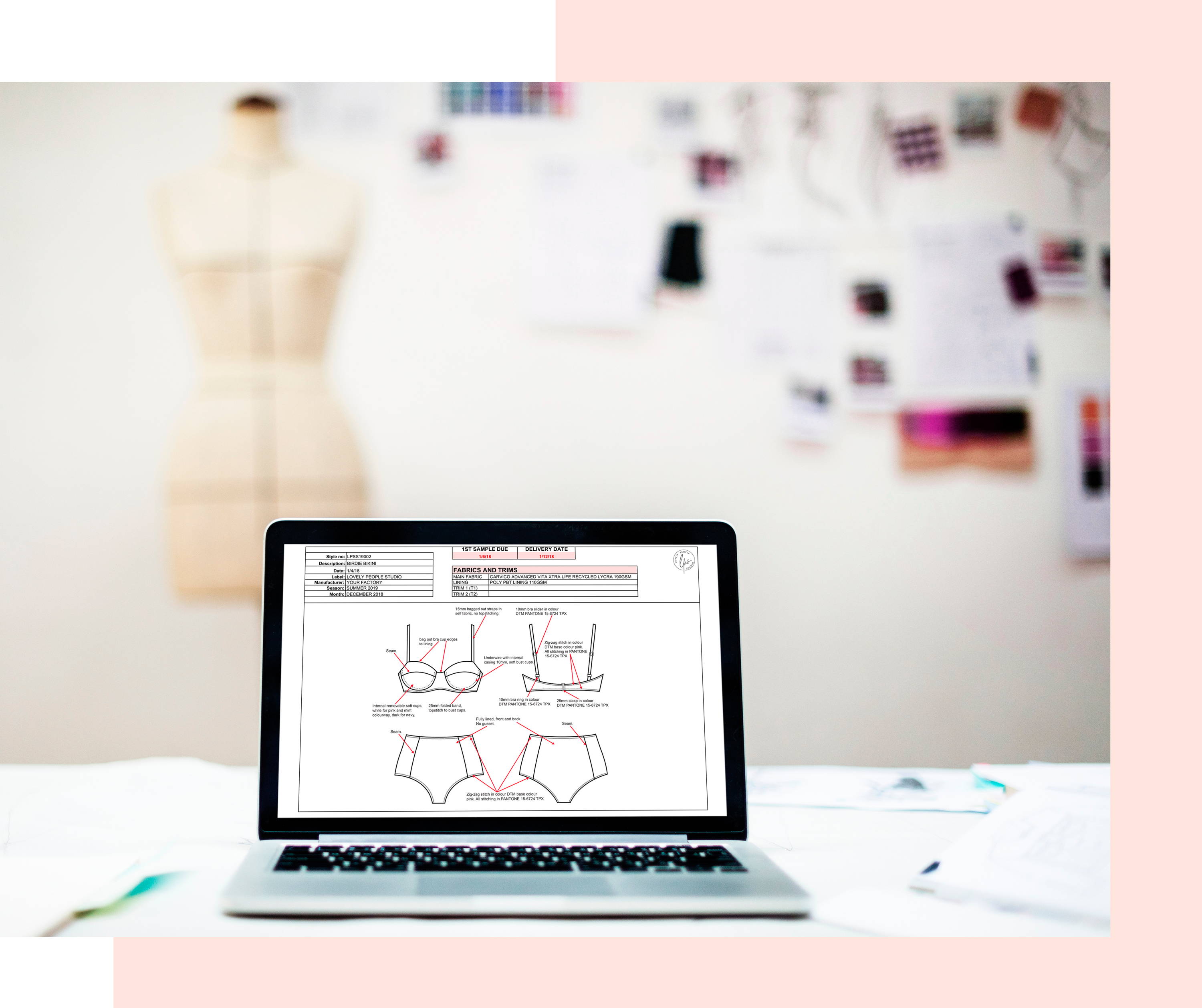 3.0 Technical/ CAD Services
Once your collection is finalised, this is where the real fun begins: getting it factory-ready for production! Not your forte? Totally okay. Because luckily it's ours. Through computer aided design (CAD), we can give you a "real-life" view of what your collection will look like. Once you're happy, we will pull everything together into tech packs housing instructions to create the product for your manufacturers.
Technical illustrations/CADs | Creation of technical packs for production | Garment measurements | Design modifications | Garment labelling | Swingtags and packaging
4.0 Graphic Design
Think of us as your in-house graphics team with all the tech savvy you need for retouching, adding in patterns, changing fabric colours, look book creation and more. From design through to post-production, you can trust our team to take your images from bland to bold.
Post-production garment alterations | Photo retouching | Lookbook creation | Brochure design | Social media photo edits | POS signage | Labels and packaging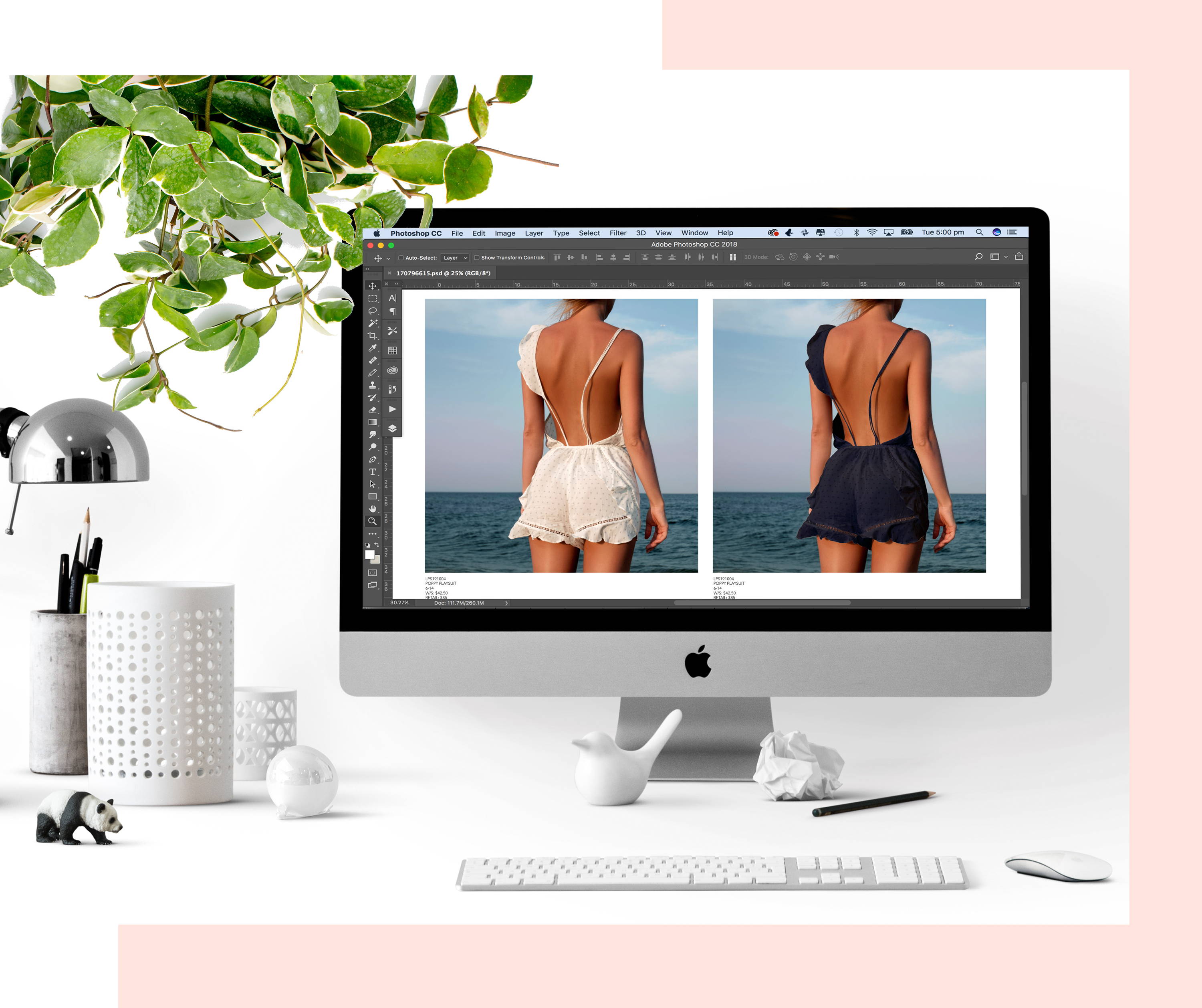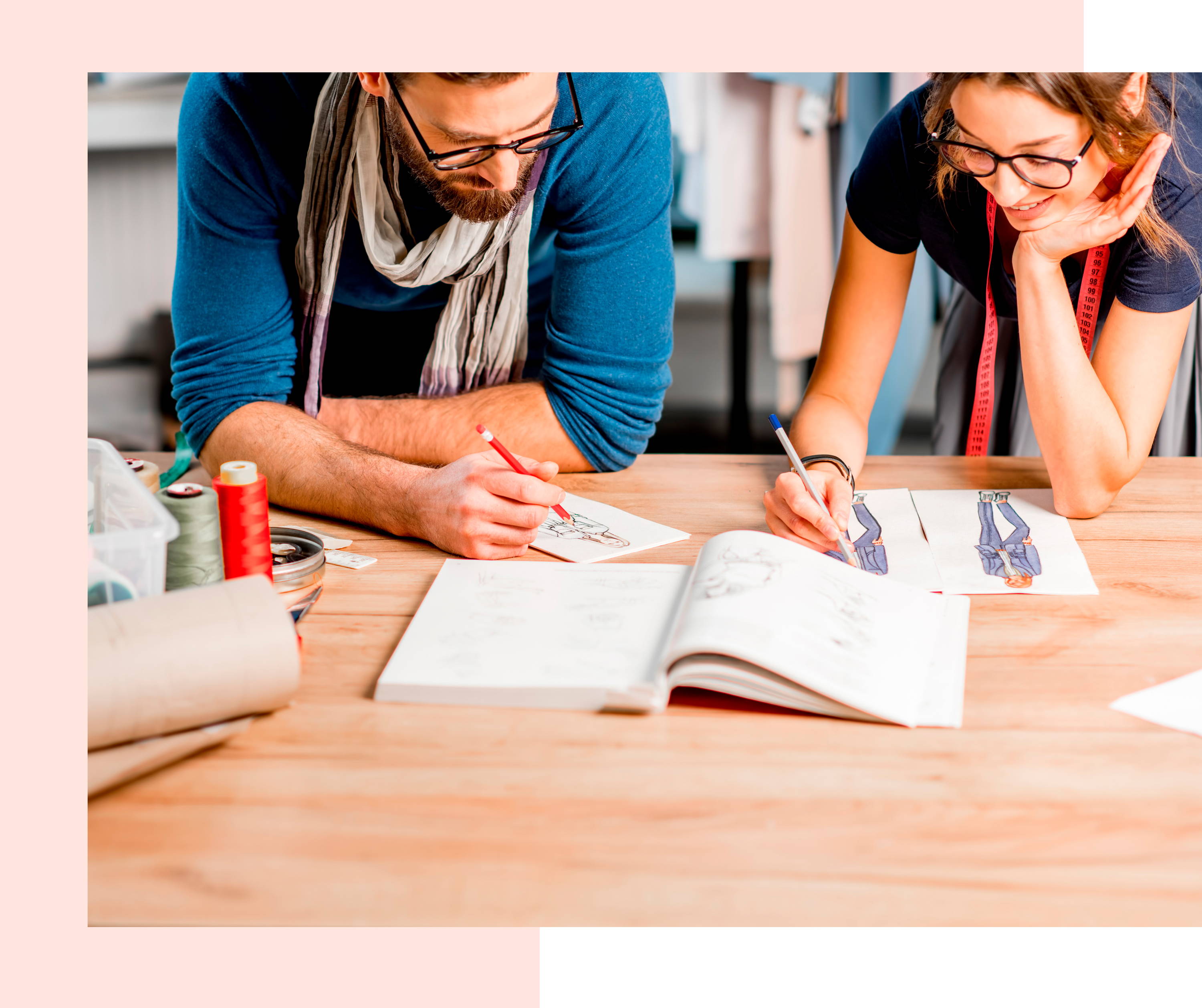 5.0 Creative Direction
So. You want to start your own fashion label, but have no idea where to start? Fear not. With over 15 years of technical expertise, artistry, and know-how's of the textile and fashion industry, we are here to gear, guide and support you through the creative process and ensure that your journey in the fashion arena is not only seamless but that your plans and actions are executed with precision.
Advisory and consultancy services | Brand identity | Creative and strategic direction | Collection planning
Unsure what you might need?
Contact us, we'd love to hear what's on your mind.